The strong focus on style and character makes this act truly unique, a passionate mix of aerial and dance art. The combination of love and tenderness, strength and graces, the make the audience feel the sense of delight.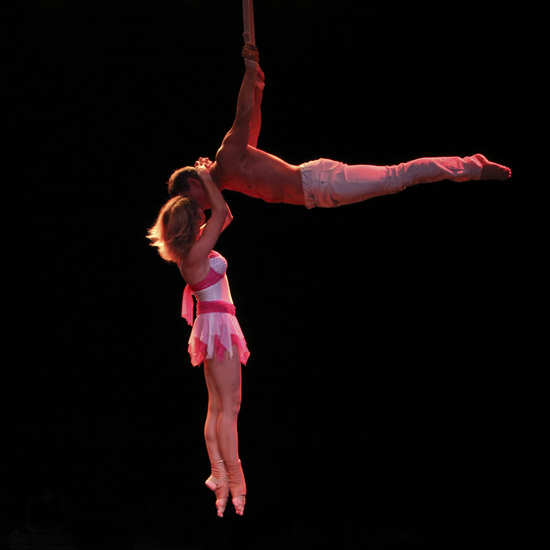 Straps static – romantic number mesmerizing combination of technique and artistry of artists. Beautiful music and production numbers can not leave anyone indifferent spectator.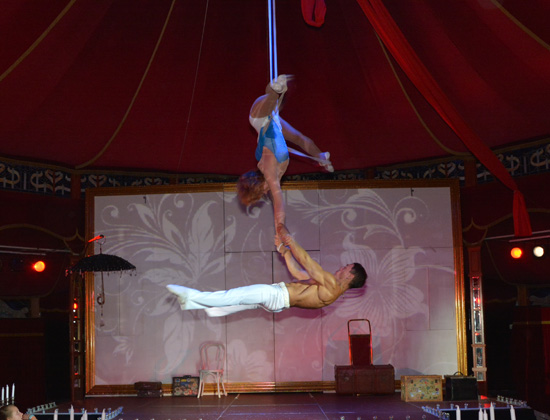 Duo 'Primavera' offers an acrobatic adagio and a tango flying on straps.Astor Piazzola's "Primavera portena" provided the inspiration for the tango on straps. Straps tango number combines the beauty of dance with the adrenaline of flight.