Rigging for aerial straps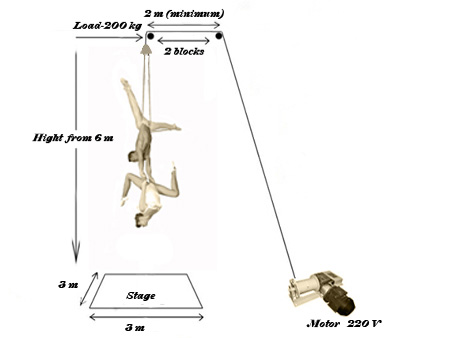 Motor must be connected with ground (floor). If impossibility of connection, addition weight such as beton blocks required. For static straps (without lifting) the required minimum height from 4 meters.
Some an examples for the motor to fasten
Rigging for silk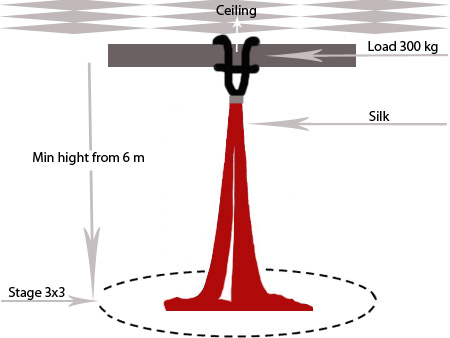 Fixed point load 300kg, minimum height from 6 meters . Rigging for flying silks, same like for the aerial straps.